What Is An Illinois Craft Grower
Recently Illinois awarded an initial 40 craft grow licenses for adult-use cannabis. An Illinois craft growers license allows the holder to cultivate, dry, cure, process and package cannabis. The amount of cannabis a license holder can grow is limited to 5,000 square feet of flower canopy space. It is important for your success to maximize the yield per square foot.
Illinois is the first state to place a maximum wattage per square foot of canopy or requires all fixtures to be registered on DesignLights Consortium (DLC). That poses a question – how can cultivators maximize yields and still satisfy the lighting efficiency requirement?
Proper design is key to maximizing yields and, with the restrictions placed by Illinois on cultivation canopy size and lighting efficiency, it becomes more complex. The good news is that it is not impossible! Neocision LED grow lights are DLC listed and fully compliant with Illinois regulations.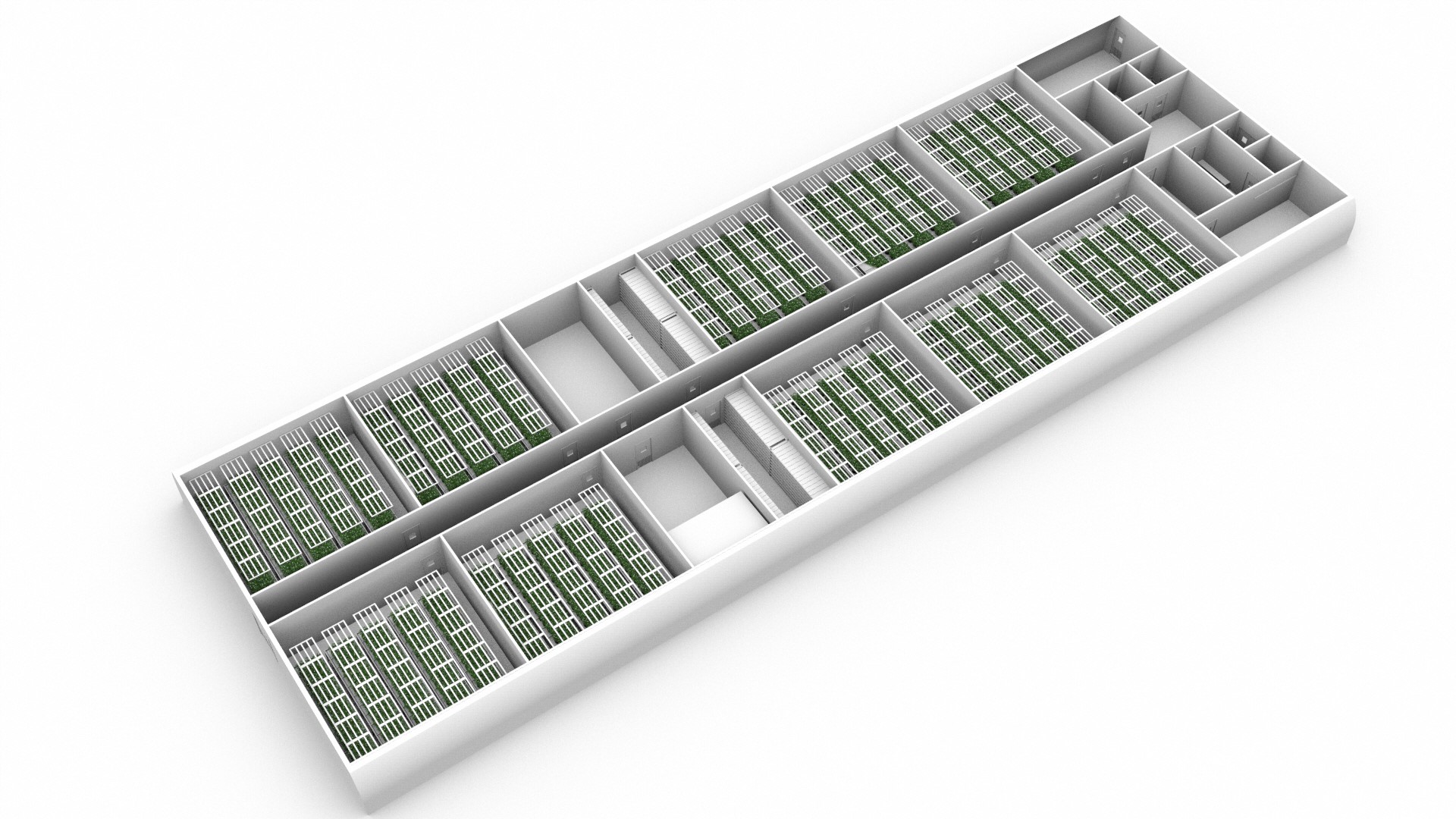 Yield Maximization For An Illinois Craft Grower Facility
Let's start with a basic premise, one that has been proven in tests run by numerous plant scientists. A good reference point is this article, where it shows that cultivators can gain 1% in yield for every 5% increase in average PPFD once they go over an average of 800 PPFD. Even the lowest rated fixtures on DLC can get you to an average 800 PPFD. Based upon the increase from an average 800 PPFD to a target average of 1200 PPFD (50% increase) – cultivators can gain 10% in yield.
Let's do some yield calculations with the following assumptions:
8 Grow Rooms, each with 625 square feet of flower canopy. Total canopy is now 8*625 = 5,000 total square feet.
Each flower room harvested 6 times per year, or once every 8 weeks. This allows some extra time for longer strains, room harvest and cleaning.
A typical yield goal of 75 grams of dry cannabis flower per square foot.  This level of yield is typical for the average commercial cultivation facility using most cultivation methods. It is not uncommon for successful cultivators to yield close to 100 grams of dry weight flower per square foot at average lighting intensity levels of 1200 PPFD!
Speed To Market Increases Revenues For Illinois Craft Growers
Using our tension membrane and modular wall facility with large in stock inventory, fast delivery, and lowered installation times cultivators not only get a head start on other Illinois craft grower licensees but can realize up to 6 months of additional harvests.  Even if you only get 3 months of additional harvests, assuming a wholesale cannabis price of $2,000 per pound, that means additional harvest revenue of $2.5 million! This means 6 months of additional operational time can equal $5 million – why wait?
Who is RSX Enterprises? 
RSX has worked with leaders in the industry and has commissioned over 300,000 square feet of indoor cannabis grow facilities so far in 2021.
The RSX Pledge to Cultivators: Requirements – Solutions – eXecution
Requirements – We try our best to gain an overall understanding of your cultivation facility requirements with future scalability in mind.
Solutions – Our solutions and recommendations to customers are plant-centric and based upon our experience and our vendor partners.
eXecution– We are ready to work with your team to ensure the execution of your project on time, on budget, and of excellent quality.
Randy Shipley is a co-founder and the President of RSX Enterprises and is responsible for sales, marketing, product development and technology.  He also leads RSX's design, build and facility start-up advisory services team, with a focus on assisting cultivators with facility and floor plan design assistance for lighting, benching, HVACD and other critical growing systems. Connect with Randy on LinkedIn